News
Michael Ermer Elected Managing Partner of Irell's Newport Beach Office
03.2014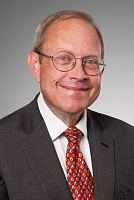 Effective April 1, Irell & Manella LLP has selected Michael Ermer as the next managing partner of the firm's Newport Beach office. Ermer will continue to practice full-time as a member of the firm's litigation practice group. He has long been involved with firm management, most recently chairing the pro bono committee and serving as the associate ombudsman for Newport Beach.
"Mike has held several valuable leadership roles within the firm over the years to great effect, so he was a natural choice for the position. His congenial and collaborative approach to leadership has won him the trust and respect of our lawyers, as illustrated by the Newport Beach associates selecting him to be their ombudsman," stated Andrei Iancu, the firm-wide managing partner. "Additionally, under Mike's guidance, the firm recommitted itself to pro bono work and has made tremendous strides with its program."
Ermer's practice encompasses a wide range of complex business litigation, including matters related to intellectual property, trade secrets, securities, insurance coverage, real estate and construction. He has successfully represented several high technology companies in the semiconductor, biotechnology and hard drive industries in intellectual property disputes. Ermer is a frequent speaker at various seminars and programs on a diverse range of topics from trade secrets to litigation skills.
Under Ermer's leadership, the firm revamped its pro bono program, resulting in a dramatic increase in pro bono hours and attorney participation. It was recognized with numerous awards, including the 2013 California State Bar President's Pro Bono Award, 2013 Century City Bar Association Pro Bono Law Firm of the Year Award and the 2013 Public Law Center Law Firm of the Year Award, among others. Ermer also serves on the board of directors for the Public Law Center, Orange County's primary pro bono legal provider, in addition to having an active pro bono practice himself. He was recently appointed to serve on the State Bar of California Civil Justice Strategies Task Force, which is designed to examine and address the justice gap in California.
Ermer joined Irell's Newport Beach office immediately following law school in 1983 and was elected to the firm partnership in 1990. He earned his J.D., cum laude, from Harvard Law School and his B.A. from Washington University.
Maintaining family and business ties to the Midwest, Ermer is also a co-owner of a nationally known blues and jazz club in St. Louis.