News
Ken Heitz, In Memoriam
07.2012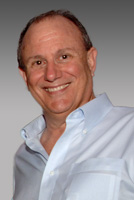 It is with a heavy heart that we report that Ken Heitz has passed away after a long struggle with cancer.
"For forty years, Ken has been our colleague, mentor, leader, partner, and pillar of strength," said Morgan Chu, who served as co-managing partner with Heitz for six years. "Ken joined us as a first year lawyer in 1972. He was both a litigator and transactional lawyer, often involved in the most complex financial matters for clients. Ken has been a part of our fabric, and a dedicated mentor to young lawyers, for the past four decades."
Ken attended UCLA and was an extraordinary student, named to Phi Beta Kappa, while also excelling as a member of Coach John Wooden's legendary varsity basketball team.
His first year on the team they won the NCAA National Championship with a 30-0 record. The starting five were Heitz, Lew Alcindor (now Kareem Abdul-Jabbar), Mike Warren, Lucius Allen, and Lynn Shackelford. UCLA won the NCAA championship again the next year, when Heitz was junior, and again the year after that, when he was a senior.
The team's center, Lew Alcindor, was drafted by the Milwaukee Bucks in 1969 as was Heitz. Heitz went to the Buck's summer training camp, but he knew it was just for fun, as he was on his way to the Harvard Law School.
He graduated with honors from Harvard Law in 1972 and then joined Irell & Manella. "As he was on the basketball court, Ken was the consummate team player as a colleague. He made all of us better," said Chu.
Heitz served on the firm's Executive Committee for as long as people can remember, elected to the position by his partners.
Ken will be remembered not only for his intellect and lawyering skills but for his engaging personality. He cared deeply about the firm as an institution and even more deeply about the people he worked with, regardless of position. Outside the firm, he loved his yoga practice, he was a terrific chef and wherever he was, he loved good food, good wine and a good laugh.
Our hearts and prayers are with Ken, his devoted wife Linda, his beloved family, and friends.