News
Morgan Chu Receives UCLA Medal
06.2007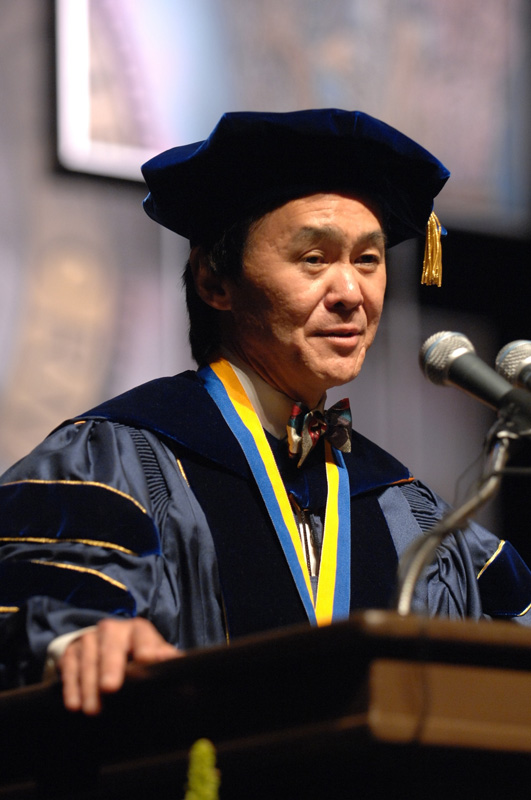 On Thursday, June 14, 2007 the Chancellor of UCLA bestowed UCLA's highest honor, the UCLA Medal, on our friend and colleague Morgan Chu. Mr. Chu's UCLA Medal is engraved with the Chancellor's words:
"You are a champion of fair enterprise, and one of the most innovative litigators of our time. With a ground breaking approach to intellectual property litigation and information technology law, you have consistently prevailed in the courtroom while remaining a paragon of ethical standards and a model of collegiality. As a mentor, you have generously inspired those who would follow your path; as a founder of the Asian American Studies Center, you gave life to an institution that is vital to the UCLA experience. For your unfailing integrity, your extraordinary record of legal practice and your stalwart support of UCLA, we proudly bestow upon you the UCLA Medal."
Mr. Chu chairs the Irell & Manella litigation department. He was named one of the top ten trial lawyers in the U.S. by the National Law Journal and the top IP lawyer in the U.S. by Chambers and Partners.
Professionals
Practice Areas